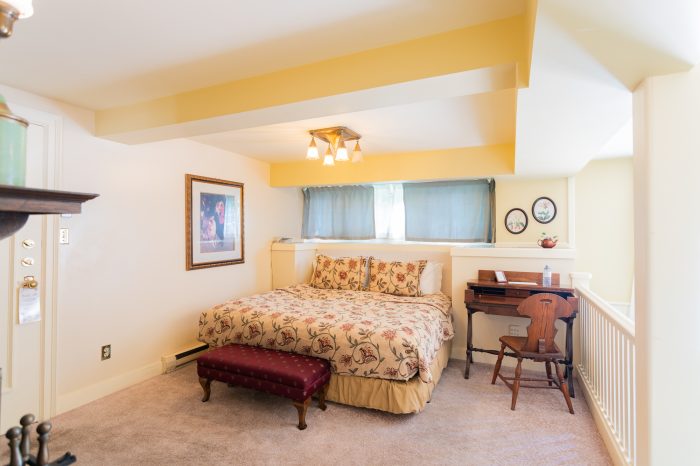 Most popular suite. Private patio & garden. King & 2 twin beds. Log fireplace. Seperate sitting area. Walk in shower. Stairs are used to access...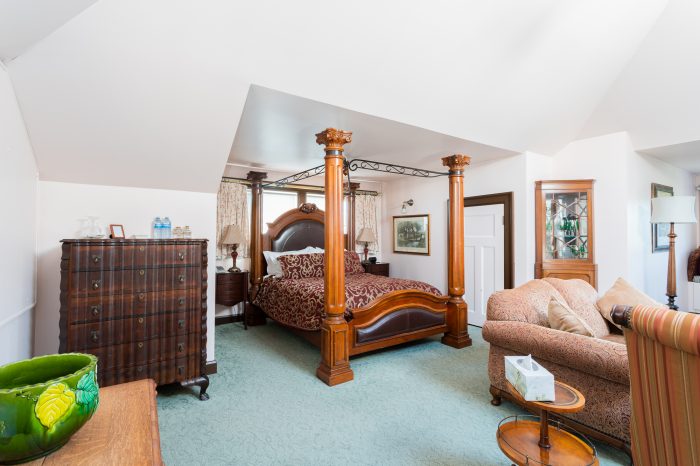 Queen bed. Skylight ceiling. Spacious penthouse. Fireplace. Bay window. Jacuzzi tub. 12 yrs. and up. Stairs are used to access this unit A flat-screen...
Named after Victoria's most famous artist, this second floor suite offers understated elegance in Ralph Lauren fabrics of hunter green and burgundy....